A question I see come up often in forums  is that massage therapist are looking for ways to increase their bottom line and find new revenue streams within their massage business. For many massage therapist I see a trend in that they think a licensed massage therapist salary is a set level of income but in reality your earning potential as a massage therapist is as high as you want it to be.
Allow me to explain, it is true we can only do so many massages in a week and I'm not saying you should try to work beyond your comfort level or over work your body to the point you start feeling burned out. What I am saying is that I see many small massage therapy business's leave money on the table each session when they could be generating more income per client.
For many massage therapist the thought of trying to sell something is a huge turn off. For MT's selling is an awkward concept but it is a part of business that you need to over come if you want a thriving  massage therapy business.
If you run you're own business then you know that costs continue to rise and sometimes you will have slow weeks so it is imperative that you do everything in your power to increase your income. There are several enhancements and modalities you can add to any massage business that are easy to learn, inexpensive, and will add value to your  business.
Best massage modalities to increase your revenue
No. 1 Aroma Therapy
Aroma therapy is the best know and easiest enhancement to offer any client no matter the occasions. Many MT's simply give away aroma therapy treatments and I never understood that?
I offer a variety of the best essential oils available and those little bottles are expensive so why would I just give it away?
Depending on the essential oils I am using, I charge $3-$6 for the add-on per session. I add 5-7 drops to a small plastic bottle and then I add 5 oz of a regular professional grade massage oil.
I don't think $3-$6 is asking to much, the average bottle of essential oils I use is anywhere from $20-$80 a bottle and I can get about 15 sessions out of one bottle.
When administering the essential oils I start the session by hovering my hands over the clients face and ask them to take in 3 deep breath before I begin. Then at the end of the session I do the same to give them the best bang for there buck.
Adding essential oils to your service list is also nice so when it's a clients birthday you can give them a free aroma session or if for some reason you made a mistake and to make it up to the client you can add aroma therapy to their session as a guest recovery strategy.
I buy all my essential oils from Barefut, they have been in business since 1995 and they have the best prices when it comes to professional grade essential oils in my opinion. Also, if you stay with them the perks get better and you will start getting more discounts and my personal favorite, FREEBIES!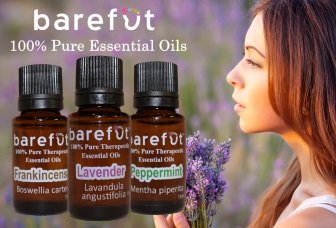 Again, at $3-$6 an up charge you are covering the cost of the product and making a few extra dollars at the same time. The biggest take away from adding aroma therapy to your services is that essential oils add value to the massage, if you add value to your product (your massage) them people will pay for that.
No. 2 Hot stones massage
Hot stones massage is also an easy sell in my opinion, at this time I do probably 2-3 hot stone sessions a week. I am so happy I added hot stones to my services, they take some of the strain off of my hands and I charge more for hot stones.
So lets take that in, I'm charging more for a modality that makes my job easier? I charge $130 for a 90 minute and $170 for a 2 hour hot stones session which is normally $100 for a 90 minute and $140 for a 2 hour session.
I charge the client for the 30 block I give myself to clean the hot stones after the massage session. What's great about hot stones massage is that you have to use oil for the massage so what do you think I can do with that?
That's right, you can ask them if they want to add any essential oils to their treatment and so often people will say yes!
You don't have to be pushy when offering add-ons I'm not, I simply ask if they would like to add something and if they say no I move on. If you do not currently offer hot stones massage and would like more information on how to get started with hot stones CLICK HERE.
No 3 Cupping massage therapy
In 2016 Cupping massage therapy made a big splash during the Olympics and ever since then I have had clients asking for it.
I work with a lot of athletes so I have had many requests for it but you in your massage business may not have experienced the same thing. Either way cupping massage is a great way for a massage therapist to increase their earning per hour while taking a tremendous amount of pressure off their hands.
For years I have been working with serious athlete's and that can take a toll on even the most talented massage therapist so when I introduced cupping into my sessions it was a game changer.
Over night I was able to increase the amount of clients I would see per week and I didn't feel completely exhausted at the end of the day.
When using massage cups in a session I charge $10 extra for 60 minutes, $15 for 90 minutes, and $20 for a 2 hour. Cleaning the cups is a snap, I mix 1 TSP bleach with 1 cup of water and I simply spray and wipe out each cup individually.
I can clean my 50 piece set in just a few minutes, once again this is a great money generator that gets people talking since there is such a buzz around cupping.
I am one of two massage therapist in my area that offer cupping massage therapy and I think that is silly for other massage therapy businesses and spas to not offer such a popular modality. If you would like more information about cupping massage CLICK HERE.
No. 4 Vacuum Therapy
Vacuum therapy is a massage modality that utilizes a machine to create negative pressure to the surface of the skin to helps the client in a variety of ways. Vacuum therapy also know as vacuum pump therapy can help with
Deep tissue work
Lymphatic drainage
Weight loss
Removal of cellulite
Vacuum therapy is better appreciated outside the U.S. but when I first learned about vacuum therapy I knew I wanted to add it to my massage business. Vacuum therapy is similar to Cupping massage therapy except you are using a machine that is creating a constant flow of negative pressure for a flawless transition from one body part to another.
I started learning about vacuum therapy from ACE Massage Cupping, they offer several online courses to get you certified and I highly recommend you give them a look before you start offering vacuum therapy in your wellness center of spa.
When you offer vacuum therapy that opens the door to offering several add-ons at the same time. First, I charge $30 for the use of the machine, that's $30 in addition to my regular prices per session.
Then you have to use oil with the machine so you can add aroma therapy to the session so that's more money, AND if you offered body wraps you could incorporate that as well. Body wraps and vacuum therapy go well together as there healing properties are similar, they both promote lymphatic drainage, help with weight loss, and help with the removal of cellulite.
If you can master vacuum therapy and body wraps, you could turn a 90 minute session into a $200 session! Cleaning the machine takes next to no time, simple mix 1 TSP bleach with 1 cup water, spray each piece individually and wipe clean. I will say if you start offering body wraps be prepared to do a lot of laundry as the process uses several towels but if you are making $200 a session then a little laundry won't hurt you.
ACE has there own version of a vacuum therapy machine but it cost $499, if that's out of your price range I don't blame you. I didn't pay $500 for my vacuum therapy machine and you shouldn't either. I scoured the internet trying to find a better deal which lead me to Ebay and I was all set to order when I saw my only choices where from china and it could be a month or longer before receiving my machine.
That wasn't going to work for me so I went with Amazon, I saw that the machines on Ebay and Amazon where essentially the same but I could get my machine from Amazon prime and I liked that better. Plus I figured it would be easier to return if it didn't work for me so that's what I did. 
If you are interested in reading more about the vacuum therapy machine I chose, CLICK HERE but do not be alarmed when you see in the title, it's called a breast enlargement system lol. This machine does the same thing as the $500 system and that's what I use in my office and it works just fine.
No. 5 Pure CBD oil
Unless you have been living under a rock for the last decade then you have heard about CBD oils. The list of benefits that CBD oil possess continues to grow and if you are in the health and wellness industry then you would be silly not to offer CBD oil in your office.
The best part of this growing billion dollar industry is that it is still in the infant stages and will continue to grow as more states except it as a medical benefit. I live in Indiana and just this year (2018) they have legalized CBD oil for personal use. I followed the bill all the way to voting  and when I saw it passed I was jumping for joy.
I talk about CBD oil often with my clients because they are in pain and are looking for anything that could help them get away from pharmaceuticals. When I began my search to find the best purest CBD oils to offer my clients both for the massage session and for purchase, I knew CBD oil could be a great way to boost my retail sales but I wanted the best products to offer my clients.
Since Indiana was just getting started in the CBD oil industry I knew I would have to buy my CBD oil online but where do you start? First, if you are new to CBD oil then you must know the difference between the two types before you decide which company to purchase from.
There are two types of CBD oils available on the market today;  one comes from a commercial grade hemp stock and the second comes from a cannabis plant. If you are buying CBD oil online then that product will be made from a hemp stock.
Since cannabis is not legal in all 50 states, no online company can legally sell CBD oil produced for a cannabis plant. CBD made from cannabis will be stronger and will have a greater impact on the user but as far as I know the only way a health care provider could legally use CBD oil from cannabis is if the state they reside in has legalized medical and personal use and the provider is a doctor.
It's tough to say exactly what the law is since it changes everyday and it is different in each state, so be on the side of caution and do your research before adding this to your services. I would reach out to your massage liability company in your state and check with them first. If they do not have the answer then they could hopefully point you in the right direction.
So you can't use cannabis CBD oil but you most certainly can use Hemp CBD oil and that is great for massage! When looking at different companies I came across some pretty bad ones but there are some great ones to. If you live in a area that has CBD oil shops I would start there and ask questions about there products and see what's the best products for you and your massage business.
I have a balm that I use during massage treatments that I use on targeted areas then I have a pure CBD oil that I dilute with a professional grade massage oil. Since I sell the balm in my office I do give that as a sample during the session at no charge then I offer it for purchase when the client is checking out. If someone wants a full body treatment I charge $25 for the pure CBD oil, I mix 5-7 drops into 5 oz of massage oil and anything left at the end of the treatment I give to the client to keep.
CBD oil has an earthy smell and taste to it so I will explain that to the client and if they want I can throw a few drop of lavender into the bottle to make it smell better, I do not charge for the lavender. I have found a few companies that I like and have bought from:
I use Hemp meds for personal use, they are the most expensive but this stuff has helped my chronic sciatic pain that I have had since giving birth to my son. It also helps with my anxiety and sleeping problems. Hemp meds products have a short shelf life since they are not mixed with anything so I do not keep it in stock for clients to purchase.
I like referring clients to check out SOL CBD's website because they focus on education and helping a person make an informed purchase. Keep in mind when making the decision to add CBD oils to your services, this stuff is not cheap if you are buying the right stuff.
You always want to see that CBD oil is the FIRST INGREDIENT and hopefully only a few other additives. With the 3 companies listed above you will not have that problem as they are three well know companies that have been in business for many years and have a great reputation.
CBD Pure is what I sell in my office, it is the most affordable of the three companies, but don't let the discounted price fool you, CBD Pure sells great products it is just not as strong as the others. I tell people this is a great starting point and if they want something stronger I can order it for them.
My primary business is massage therapy but I do have a retail section that draws in it's own crowd so don't be afraid to scale your massage business on the retail front as this amazing product continues to gain in popularity over prescription medication.
Notable mentions:
In addition to adding larger modalities to boost sales it's important to look at the some smaller details that might be something your growing massage business could benefit from. This next list can be used as add-ons or you can keep them on hand for samples or to be used sparingly during your regular session for free.
Sometimes it's not about the money and it should be about helping your clients. By offering small enhancements for free this can help build trust and that is a great marketing strategy for any massage business.
Some fantastic products that all massage business's should have on hand includes the following but not limited to:
Recap
I hope you found this article helpful as you plan to expand and grow your massage business by offering aroma therapy, hot stones massage, cupping, vacuum therapy, CBD oils and more. Each of these modalities can add a whole new element to your business as it grows. It takes time to grow a massage business so don't think you are missing the boat if you don't offer a wide variety of modalities right at the beginning.
You massage business is your baby so take care of it and take care of yourself as well. I hope this article gave you some ideas on different ways to increase your income as a massage therapist without over working your body in the process. Thanks for reading and I would love to hear from you and learn what enhancements you offer in your office that makes you additional income. Thanks again…
Please follow and like us: